In 16 March we organized the Flu Vaccine Online Forum for local community to deliver the 2022 flu vaccine knowledge. Edith Rosenberg, the head of Medical Affairs at Seqirus was invited to do the presentation. The presentation covers the following common questions: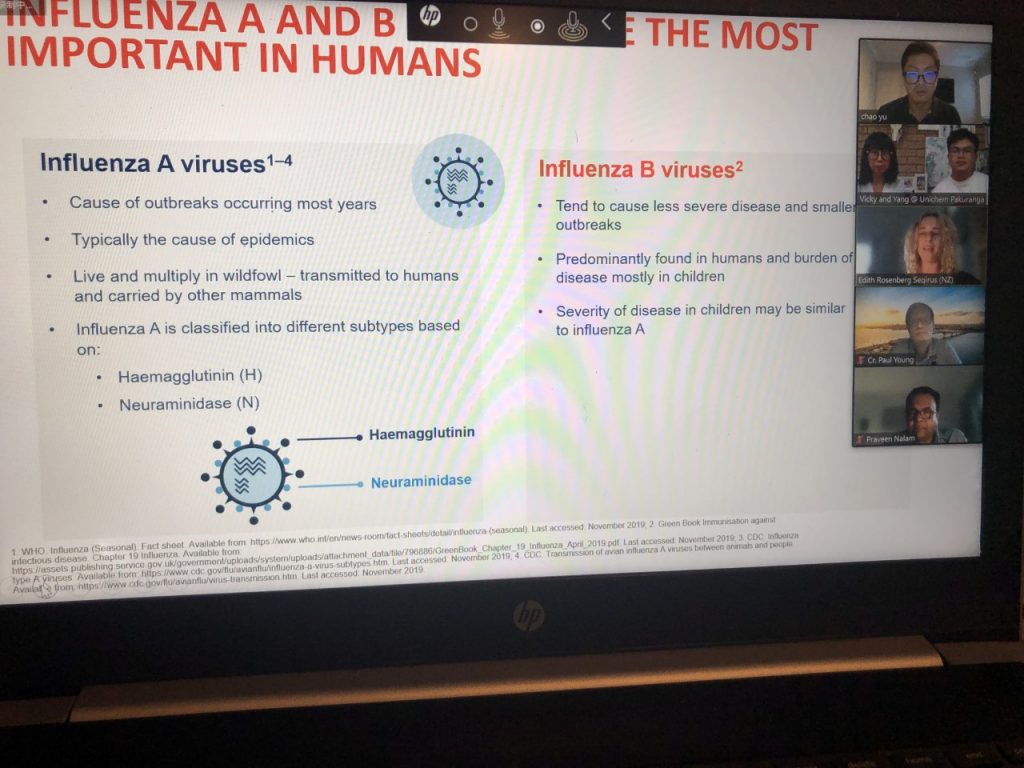 What is influenza disease? What are the special symptoms of the flu? How many people die from the flu each year?
The symptoms of flu and Covid are very similar, is there any way to distinguish them?
What's in the flu vaccine?
Can anyone get the flu vaccine?
What happens to the flu shot? side effect? How to relieve these side effects?
Is the flu vaccine the same every year? If not, how is this year different?
Do children need the flu shot?
Where can I get the flu vaccine? Need a fee?
Is there a conflict between the flu vaccine and the Covid vaccine?
How long does it take to get the Covid vaccine and the flu vaccine?
Why the flu shot is especially important this year?
In 9th April, we continued to our 2022 Flu vaccine campaign which working with Counties Manuaku to do free flu vaccine for local senior community in our community centre.